Our mission
Make financial markets universally accessible.
Every person in the world should have equal access to the global financial system, regardless of where they live.
Our history
2008
Our Founder & CEO, Andrii Zamovskiy, began designing decentralized systems.
2010
Andrii gathered people that will later become an Ambisafe's core team.
He began designing his first cryptocurrency.
2012
Launched the world's first Bitcoin merchant service, Bitmerch.com
2014
Plug and Play's Fintech accelerator accepted the team's project, 'Holy Transaction'.
Three months later, we launched the world's first multi-currency Blockchain wallet.
2015
Launched the enterprise multi-sig wallet for Bitcoin and Omnilayer (Tether USD) tokens.
Ambisafe helped to launch one of the first ERC20-based ICOs
2016
Ambisafe became the ICO services provider with established framework for launching an ICO. We also supplied a technical solution for IoT on blockchain and prototyped a national blockchain-based voting platform.
2017
Ambisafe introduced Orderbook – a decentralized trading platform.
Orderbook also functions as a trading platform for IEOs (Initial Exchange Offerings).
Ambisafe began working with ICORating and other agencies to develop standards for the ICO industry.
2018
Ambisafe launched the world's first regulation-compliant token standard.
2019
Ambisafe partnered with Raison Asset Management and several crypto exchanges to offer tokenized economic interest in SpaceX on blockchain.
2019
Working hard to launch fractionalized shares of pre-IPO companies and a security token trading platform this year.
Our Team
Ambisafe's founding team has been pioneering cryptocurrency development since 2010. Ambisafe unites stunning engineers and blockchain enthusiasts. We work side by side with the leaders of the cryptocurrency industry and will be happy to design a solution for you that will address your market needs in the most efficient way.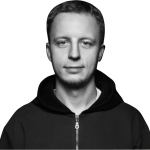 Andrii Zamovskiy
СEO, Founder
Andrii developed a university thesis on cryptocurrency prior to the release of bitcoin in 2010. He launched the first Bitcoin merchant service and the first multi-currency blockchain wallet. He is the founder of Ambisafe and Orderbook and an advisor at Propy. He also led the team that developed a prototype of blockchain-based voting system for the government of Ukraine.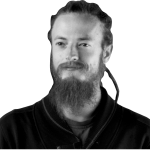 Oleksii Matiiasevych
Ethereum Architect
Oleksii is known in the blockchain industry for saving millions of dollars during the Parity Wallet hack and for identifying vulnerabilities in 12+ top-rated cryptocurrency exchanges. He has worked with several blockchain projects including Tether, Bitso, Propy and TaaS. Having developed hundreds of smart-contracts and Ethereum applications, Oleksii is currently the lead Solidity architect at Ambisafe.
Our website uses cookies. By continuing to use our site you agree to the privacy policy